 Rudy A. Arámbulo, Attorney At Law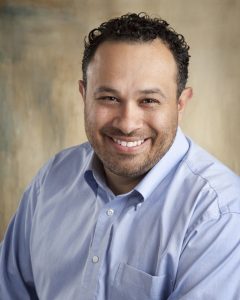 Rudy A. Arámbulo, a licensed attorney in the State of Missouri, is a graduate of University of Arkansas School of Law.  Rudy has lived in the Branson area since 1992, having graduated from Branson High School. Education has always been important to Rudy and he started his under-graduated studies at Brigham Young University, returning to Missouri to graduate with his Bachelor's Degree from College of the Ozarks.
Choosing the practice of law was deeply personal and Rudy attended the University of Arkansas School of Law.  Rudy went on to attend Arizona State University, Sandra Day O'Connor School of Law and William and Mary Law School (the oldest school of law in the United States) to further his studies in select areas of the law, returning to Arkansas where he graduated with his Juris Doctorate Degree.
Before starting the Tri-Lakes Law Firm, Rudy practiced as a solo attorney, always staying close to his roots here in Branson.  Mr. Arámbulo is deeply committed to the people in the Tri-Lakes region with a passion for family law matters.  He serves as the appointed Guardian ad Litem for the Taney County Juvenile Court, where his role is to advocate for the best interests of children brought into the juvenile system.
Areas of Practice
Intentionally keeping his Firm small, he is able to meet the needs of the community with personalized service by practicing in several areas of the law including:
Family law – divorces, paternity actions, and modifications of existing judgments
Business matters
Collections
Criminal matters
DUI/DWI cases
Municipal court matters
Proud of his heritage, Rudy is one of the few bi-lingual attorneys in Taney County, fluent in Spanish.  An avid traveler, he conquers a new part of the globe each year even going so far as to trek across Europe by train with only a backpack and a travel buddy – visiting nearly 25 countries in 10 days!
Education
University of Arkansas School of Law, Fayetteville, Arkansas
Arizona State University, Sandra Day O'Connor School of Law, Tempe, Arizona
William and Mary Law School, Williamsburg, Virginia
College of the Ozarks, Point Lookout, Missouri